Defeating Latent Viruses: How They Escape Immune Surveillance and How to Catch Them
AUTHOR, DR. JJ Miranda, Ph.D. Assistant Professor, Department of Cellular and Molecular Pharmacology, UCSF.
Learning objectives:
After the completion of reading the article, the reader will be able to:
Describe the spatial relationship and distinctive characteristics among chromosomes in the human cell.
Explain how human DNA and viral DNA interact in three-dimensional space.
Compare the characteristics of latent virus and lytic virus associations with human DNA.
Type of activity: knowledge
Target audience: Pharmacists
Location: The Restaurant at CIA Copia, 500 First Street, Napa, CA
Date and schedule: May 20, 2018
ACPE – pharmacist accreditation credit hours: 1.0
The ACPE Universal Activity Number: 0217-9999-18-151-L01-P
For the successful completion, participants must pass a post-test with a score of 70% or higher. To receive continuing pharmacy education credit pharmacists who pass the post-test with a score of 70% or higher will be given a code to report to ACCP at www.accp.com/cpewithin 60 days of CE activity date. Participantsmust have a valid NABP e-Profile ID and date of birth on file with ACCP and ACCP will submit credit to NABP. ACCP membership is not required; a free ACCP account can be created at https://www.accp.com/signin/register.aspx.
Fee: Members – Free; Non-members – $65
This is a free CE activity with no commercial financial support or support from an individual or an organization other than NCCCP, ACCP, and CPhA-Napa.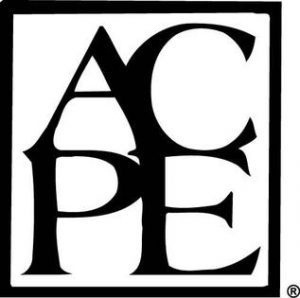 The American College of Clinical Pharmacy is accredited by the Accreditation Council for Pharmacy Education as a provider of continuing pharmacy education.
Author Information:
JJ Miranda, PhD, grew up in Northern California and attended Lowell High School in San Francisco. He then went on to obtain a BA from Reed College and PhD from Harvard University, both in Biochemistry. Immediately after graduation, he joined UCSF as a Sandler Fellow, a special opportunity that granted principle investigator status and allowed JJ to start his own laboratory. Since then, he has taught as an Assistant Professor in the Department of Cellular and Molecular Pharmacology at the UCSF School of Medicine. Complementing this discovery science approach, the translational medicine aspect of the research program identifies small molecule regulators of viral reactivation as a means to treat cancer.
This represents a past NCCCP hosted CE. We look forward to your participation in our next CE.